PhD Students
Read about some of the present graduate students in LiFT below! (in alphabetical order)
Mathilde Brunel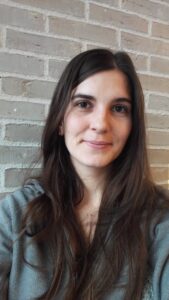 Department of Molecular Sciences, Swedish University of Agricultural Sciences in Uppsala.
PhD Project:- The effect of meat consumption in humans by analysing metabolic responses in plasma samples.
Studies about the effect of meat consumption on human health are numerous and contradictory. Some nutrients which are known deleterious for health when ingested in large quantities such as saturated fats are found in meat. However, meat is also an important source of essential amino acids and nutrients such as vitamin D, B6, B12, iron, zinc and more. The project is to investigate different types of meat and to find health markers in plasma samples.
Supervisors:
Main supervisor: Jana Pickova
Co-supervisors: Ali Moazzami
Elisabeth Müllner
Sabine Sampels
Galia Zamaratskaia
Location: Department of Molecular Sciences, Swedish University of Agricultural Sciences in Uppsala
About Mathilde:
I am from the northern part of France (Beauvais). I have an engineering degree in Food & Health from UniLaSalle Beauvais. I visited Sweden for the first time in 2014 to improve my English skills. I liked Uppsala a lot and decided to find a PhD there after graduating in France.
Being a PhD student allows creativity and time to reflect on a specific project. It also teaches you to juggle between different activities (teaching, courses and lab).
The best thing about working with this PhD project is the broad knowledge required as it combines biology by analyzing food composition and health effects of specific types of food with chemistry by analyzing samples with analytical chemistry techniques such as NMR and LC-MS.
Mohammad Mukul Hossain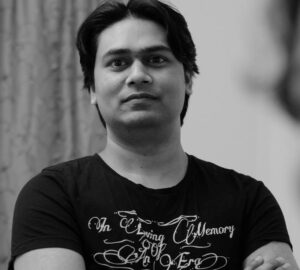 Department of Food Technology, Engineering and Nutrition, LTH, Lund University
PhD Project:
Health effects of oats and oat bio-actives in humans.
The project is part of the ScanOats project and I am working with oat diet for disease prevention. Presently, I am carrying out humans' trial in order to evaluate the physiologically relevant effects of new oat-based, health-promoting foods.
Supervisors:
Main supervisor: Anne Nilsson, Lund University
Assistant supervisors: Juscelino Tovar, Lund University; Lieselotte Cloetens, Lund University
About Mohammed Mukul:
I am from Bangladesh and have a solid educational background within food science and engineering. I did a bachelor's in food engineering at Bangladesh Agricultural University followed by master's in Food Technology and Nutrition at Lund University, Sweden. Previously I worked with metabolic effects of amino acids on blood glucose and insulin regulation. The work was a part of AFC's (Anti Diabetes Food Centre, LU) project and lately based on that project a new health promoting drinks Good Idea® was launched in USA. Currently, I am doing PhD in Food and Formulation Engineering specialized in experimental Nutrition at The Department of Food Technology, Engineering and Nutrition at Lund University. One of my huge research interests is to work with plant-based food products and its bio-active components. Furthermore, I am also interested to investigate health benefits of plant-based food products on lifestyle-related diseases such as metabolic syndrome, cardiovascular disease and type 2 diabetes.
ScanOats project is multi-disciplinary research approach which is really interesting for me. Find a project description here: http://www.scanoats.se/
Find Mukul on LinkedIn
Siri Norlander

Division of Biotechnology, Lund University
PhD Project:
Enzymatic processing of oat carbohydrates for healthy novel products
I am developing bioprocessing methods, using enzymes, to increase the prebiotic content of oat carbohydrates. The main focus will be analysis of resistant starch and hemicellulose from oat.
The project is a part of ScanOats, an industrial research centre dedicated to Swedish oat. The ScanOats concept is "to link the entire chain from breeding and agriculture to product development and beneficial health effects".
Supervisors:
Main supervisor: Carl Grey
Co-supervisor: Patrick Adlercreutz
About Siri:
 I am from Falun in Dalarna (Sweden). I have a MSc in molecular biotechnology engineering from Uppsala University. I really enjoy being part of this huge network of experts in different research fields. I think it is amazing to be close to the center of new discoveries and inventions, since I wanted to become an 'inventor' when I was a child. The best part of my project specifically is that I get to work with a crop I love and eat every day, and create new technologies for a healthier future.
Laura Pirkola
Department of Molecular Sciences, SLU
PhD Project:
Fermented fibre-rich rye and oat foods and gut-brain axis
The food we eat affects the brain via the gut microbiota and gut-brain-axis, the connection between our gut and the brain. Rye and oats are rich in dietary fibre and polyphenols, components known to affect gut microbiota. This PhD project investigates how fermented grains and dietary fibre affect microbiota and cognition and how to apply this to personalised dietary advices and consumer communication. This is done through the characterisation of fibre and polyphenol components in certain rye and oat products, an in vitro fermentation study, a clinical trial with focus on cognition and a consumer study. The project is one of the LivsID industrial doctoral projects and it is made in collaboration with Fazer.
Supervisors:
Main supervisor Roger Andersson, Department of Molecular sciences, SLU
Johan Dicksved, Department of Animal Nutrition and Management, SLU
Rebecca Wall, School of Medical Sciences, Örebro University
Ingela Marklinder, Department of Food, Nutrition and Dietetics, Uppsala University
Ulrika Gunnerud, Fazer Bageri Sverige AB
About Laura:
Industrial PhD at SLU student and holds a MSc in Food (Human Nutrition) from University of Helsinki. My favourite thing in being a PhD is to learn and find new things in the subject I'm interested in. In addition, I like working with the academia and industry at the same time and I feel that the PhD project is relevant for both parties.
Hasitha Priyashantha

Department of Molecular Sciences, SLU
PhD Project:
Link between raw milk properties and composition to cheese flavours and texture development during maturation
Cheese making properties of the raw milk and maturation of the resulted cheese will be in focus in Hasitha's PhD project. The development of characteristic properties of the resulting long-ripened cheese (LRC) will be studied, with a clear connection to milk composition and on-farm factors. During his PhD project, he attempts to contribute with knowledge to better understand how the composition and properties of the raw milk affect the flavor, texture and ripening time of LRC. In terms of scientific knowledge, the project is expected to generate novel and fundamental understanding of the associations between on-farm production systems, raw milk composition and properties and the texture and flavours of the final LRC. In fact, he foresees that the project will deliver a novel state-of-the-art technological platform for future projects and collaborations between academia, dairy advisory organization, dairy cooperatives and their farmers.
Read more about the project here!
Supervisors:
Main Supervisor: Åse Lundha
Co-supervisors: Monika Johanssona, Mårten Hettaa, Annika Höjerb, Maud Langton,
aSwedish University of Agricultural Sciences, Sweden  bNorrmejerier, Sweden
About Hasitha:
Hasitha obtained graduate education from University of Copenhagen, Denmark (MSc. in Food Science) and Swedish University of Agricultural Sciences, Sweden (MSc. in Animal Science) as an Erasmus Mundus Food of Life double master scholar. He obtained his undergraduate degree from University of Peradeniya, Sri Lanka (BSc in Agricultural Technology and Management – first class division) with an Erasmus exchange period in University of Santiago de Compostela, Spain.
Hashita about his graduate studies: "I am glad to be a PhD student at SLU and a member of LiFT graduate school. This provides me a great opportunity to be a part of elite and supportive research community with a challenging research philosophy. I believe the fact, friendly and pleasant work environment for all the employees while recognizing the contribution of each individual with respect and diversity is crucial. Thus, being a LiFT PhD student facilitates me to shape my career goals with a passion."
Read more about Hasitha here! and on LinkedIn!
Mursalin Sajib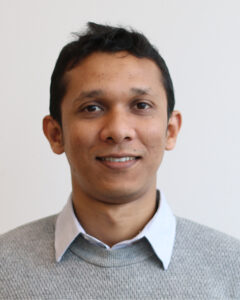 Division of Food and Nutrition Science, Department of Biology and Biological Engineering, Chalmers University of Technology
PhD Project:
Valorization of fish processing by-products to silages
The aim of Mursalin's PhD project is to valorize fish processing by-products to silages. Ensilaging, the technique to produce silage, of fish processing by-products provides a viable option to preserve by-products and at the same time produce nutritive products which can be used both for animal and human consumption. This PhD project is a part (WP-2) of the bigger project ENSILAGE, funded by Formas and local industrial partners.
Supervisors:
Main supervisor: Ingrid Undeland, Professor, Division of Food and Nutrition Science, Department of Biology and Biological Engineering, Chalmers University of Technology
Assistant supervisors: Eva Albers, Docent, Division of Industrial Biotechnology, Department of Biology and Biological Engineering, Chalmers University of Technology; and Markus Langeland, Researcher, Swedish University of Agricultural Sciences
About Mursalin:
Mursalin holds a Master's in Food Technology and Nutrition from LTH, Lund University. He thinks that contributing towards sustainable development, via valorization of underutilized biomass (e.g. fish processing by-products) to valued product(s), is the best thing about working with this PhD project.
Read more about Mursalin here! and on LinkedIn!
Eva Schmitz
Division
 of
B
iotechnology,
LTH, Lund University

PhD project:
From agricultural side streams to innovations in (health related) food applications – a focus on oat hulls and potato fibre
The project focuses on the conversion of low value industrial side streams from potato and oat processing to profitable health promoting food ingredients. It will contribute to the general knowledge on how to make efficient use of biomass and produce as little waste as possible, thus facilitating the transition to a biobased economy. Mainly mild enzymatic processing methods will be utilized to produce the new products. Those will be designed to act as prebiotics with beneficial functional properties, for example concerning health effects, solubility, texture and colour.
Supervisors:
Patrick Adlercreutz, Professor in Biotechnology, Lund University, Sweden
Eva Nordberg Karlsson, Professor in Biotechnology, Lund University, Sweden
About Eva:
Eva holds a MSc in Biomedical Methods and Technology, Malmö University, Sweden and a BSc in Biotechnology, Jacobs University Bremen, Germany. Eva about her PhD project: "The applicability of the research topic in industry as well as the close collaboration with industrial partners make this project very exciting. I also enjoy the freedom to choose and the flexibility to change my specific area of interest throughout the project."
Xue Zhao
Department of Molecular Sciences, SLU
PhD Project:
Novel potato starch – New structure descriptors may reveal properties for new applications
Starch is a cheap raw material and is widely used for food and in industry. Starch consists of the two polymers amylose and amylopectin and the properties of starch are influenced both by the ratio of these two molecules and by the structure of amylopectin. The aim of my project is to get detailed knowledge of amylopectin structure. It is important in order to understand the biosynthesis of starch as well as the relationship between structure and properties and in the prolonged view to genetically customize starch with specific properties. The project is funded by SLU, Mistra Biotech and TC4F.
Supervisors:
Roger Andersson, Department of Molecular Sciences, SLU
Mariette Andersson, Department of Plant Breeding, SLU
About Xhu:
I grew up in a village located in the northeast of China and I did my Bachelor at Northwest Agricultural and Forestry University in China. After that I came to Sweden and got my MSc at SLU before the PhD study. Being a PhD-student I feel that I have embarked on a journey of constant challenges, I feel lucky to work with highly qualified people from whom I learn a lot. If I can understand the details in the biosynthesis of starch and the relationships between structure and properties we may tailor starch at the genetic level for various food. We could also customize starch with desired functional properties for non-food applications, without need for further physical or chemical modification of the starch. This would be a sustainable, economic friendly and green alternative approach, since physical and chemical modification of starch is time, money, and energy consuming as well as chemical and labor intensive. I am happy to work with my project because potato is such a popular food and my work might have an impact on environment and people's wellbeing.