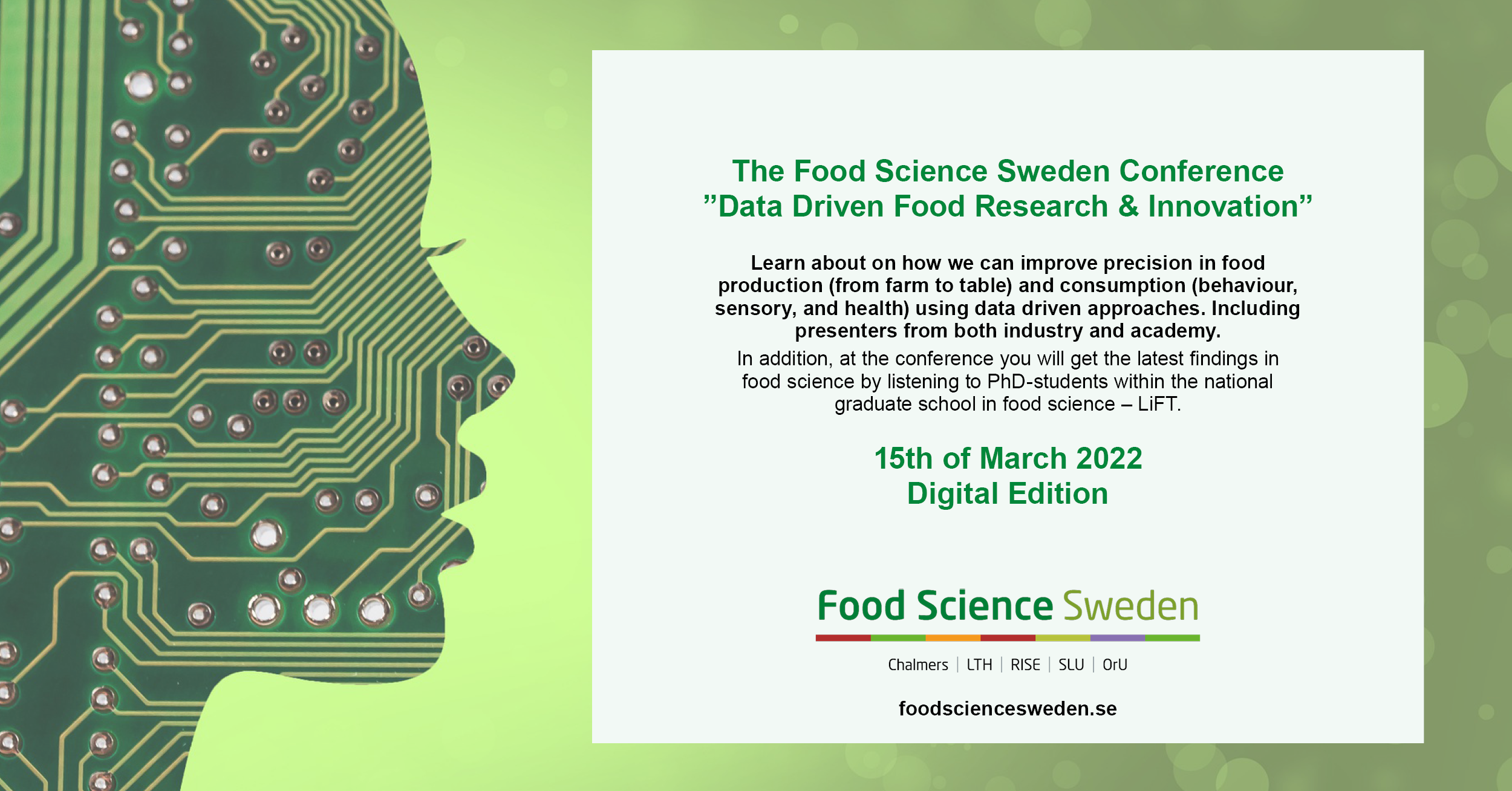 Learn about on how we can improve precision in food production (from farm to table) and consumption (behaviour, sensory, and health) using data driven approaches. Including presenters from both industry and academy.
In addition, at the conference you will get the latest findings in food science by listening to PhD-students within the national graduate school in food science – LiFT.
When & Where: 15th of March 2022 via Zoom
The conference program will soon be avaliable on our website.